ABOUT THE CHOIR

The City Soul Choir is an auditioned Vancouver community choir founded in 2010 by Brian Tate (music director) and Patricia Tate (singer and manager).
The CSC is renowned for its joyful, energetic performances. It draws from the soulful songs of many traditions - soul, R&B, spirituals, gospel, pop, world, folk, and more - music that uplifts, inspires, and transforms. The choir produces several concerts per year, and also sings at community outreach events. (See upcoming concert information on the home page.)
After 10 fun-filled years with Brian at the helm, we're excited to announce that as of November, 2019, CSC's new Music Director will be the spirited Karla Mundy. A multi-faceted musician, teacher and choral conductor, Karla is well known and loved in the local music community, as well as in far-reaching places such as Cuba, Georgia (Europe), North Carolina, New Orleans, Haida Gwaii, and more.
Karla deeply loves harmony singing and all that it creates - beauty, connection to the present moment and each other, a common goal, and the way it opens people's hearts and faces!
Michael Creber is a Grammy-nominated and Juno Award-winning artist who was dubbed "a cross between Floyd Cramer and Thelonius Monk" by one LA reviewer. As one of the West Coast's most sought-after musicians, Michael pursues a wide-ranging career as a pianist, film composer, arranger and producer; embracing many genres of music such as jazz, Latin, R&B, rock, pop, musical theatre, country, folk and classical. He has performed as a featured guest with many symphony orchestras across North America and has recorded and toured internationally with k.d. lang (including performances on Saturday Night Live, the Grammy Awards, Arsenio Hall, Vicki Gabereau, Austin City Limits and six appearances on The Tonight Show with Johnny Carson), the Irish Rovers (including 36 television specials) and world-renowned family entertainer Raffi (including performances on Broadway and at President Clinton's first inauguration); he also co-produced and co-wrote Raffi's 1994 hit CD, Bananaphone. Other luminaries Michael has worked with include Andrea Bocelli, Martin Short, Joan Rivers, Bob Newhart, Regis Philbin, The Rankin Sisters, Shirley Bassey, Powder Blues, Charlotte Diamond, Charo, Jim Byrnes, Dee Daniels, Valdy, Lee Aaron and David Foster. Michael has released four albums of original music: Brand New Smile, Dancers of the Spheres, Smooth Sailing and Songs For My Baby.
KARLA MUNDY
MUSIC DIRECTOR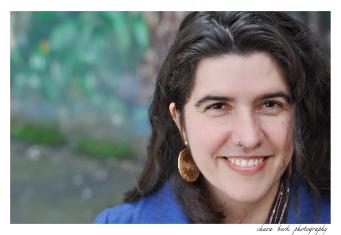 MICHAEL CREBER
RESIDENT PIANIST