SAVE THE DATES!
The Marcus Mosely Chorale and the City Soul Choir are pleased to present the 9th annual STAYED ON FREEDOM: A MUSICAL CELEBRATION OF BLACK HISTORY MONTH! As requested, we've added an extra show this year: a 2:30 PM matinee. We're beyond thrilled to announce that our very special guest this year is the extraordinary vocalist, Dee Daniels! Ms Daniels is an internationally renowned talent, and her Vancouver performances are rare, so the shows are sure to sell out fast. Also on the bill are these ever-popular and soulful artists: Dawn Pemberton, Will Sanders (of The Sojourners fame), and Ndidi Cascade. Emcee is Marc Lindy, doing double-duty as sousaphone player in the joyful Homegoing Brass Band. The two choirs will perform and then join forces for the traditional rousing mass choir songs at the very end. Backing all artists is a stellar band led by music director, Bill Sample, along with Michael Creber, Miles Hill, and Randall Stoll. Avoid disappointment—order your tickets early!
Saturday, February 1st
Two shows: 2:30 PM and 7:30 PM
Christ Church Cathedral
690 Burrard Street, Vancouver
All tickets $35
Tickets at Brown Paper Tickets (until midnight, January 31), or through the Ticket Hotline: 604-770-1088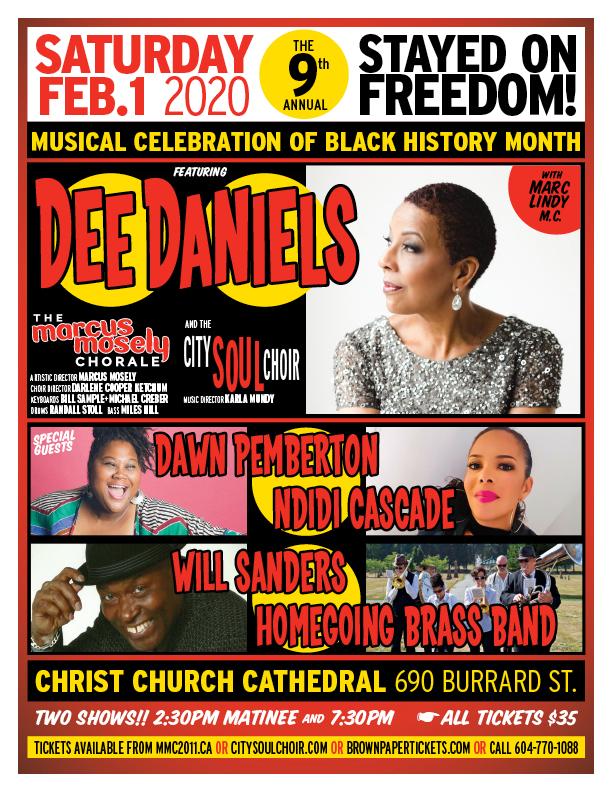 CSC SPRING CONCERTS
FRI MAY 8 and SAT MAY 9, 2020, 7:30 PM: CANADIAN MEMORIAL UNITED CHURCH. DETAILS TBA.
The City Soul Choir has found its new Music Director! Welcome, Karla Mundy!
The CSC is thrilled to announce that Karla Mundy is its new Music Director! Brian Tate couldn't be happier to leave the choir in such capable hands. Karla brings great energy, musicianship, humour and more--everything the choir could hope for in a new Music Director. Congratulations, Karla!
WATCH
Music video
of Brian Tate's 'Take Down These Walls', by Vesta Giles. This video has been selected for the Toronto Film Festival and the Orlando Film Festival!
BRIAN TATE: 10 YEARS OF JOY!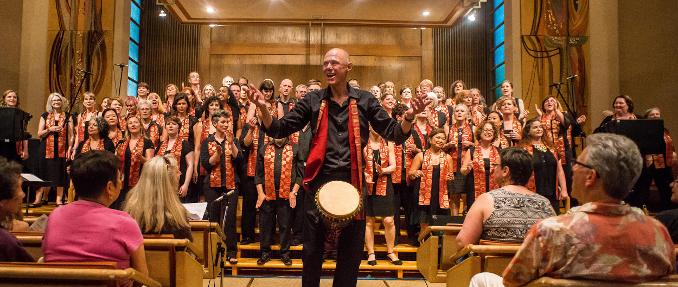 When City Soul Choir sings, an earth-shaking vibration of joy hits the listener. The power and energy of this group of talented musicians is very heavy.
- Tom Arntzen
What a great evening! Recently, I heard the City Soul Choir, conducted by Brian Tate, in a concert of songs that was both moving and a joy to hear! Brian and Patricia Tate have created in the City Soul Choir one of the most exciting musical programs Vancouver has to offer.
- Leon Bibb
The City Soul Choir has the power to draw you in close...everyday people find their extraordinary voices, and what a pleasure that is to behold.
- Marc Lindy, Homegoing Brass Band
Want a taste of City Soul Choir's soul, gospel, pop grooves? Listen . . .


A Tribute to the Queen of Soul.mp3
The CSC in Oakland! Ready For Joy and Make Me Over.