Unbreakable - City Soul Choir
Friday April 28th & Saturday April 29th at 7:30 pm
Canadian Memorial Church (15th and Burrard)
The City Soul Choir and music director, Karla Mundy, present an evening of life affirming and heart filled music in celebration of the UNBREAKABLE human spirit!

With an incredible mix of uplifting music, we will journey from Contemporary to Classics with a repertoire that crosses the globe and celebrates the power of song and community! From contemporary songwriters Laura Mvula, The Bengsons, Matisyahu, Levon Helm, Coco Love Alcorn and Mamuse, to well known songs by Paul Simon and Dolly Parton, Gospel, Spirituals, a Nigerian prayer, and a rousing Xhosa church song, City Soul Choir will sing our hearts out and invite you in!

Accompanying the choir is our top-notch band led by Michael Creber on keyboards, with Adam Rohrlick on guitar, Brent Gubbels on bass, and Craig Scott on drums. Get your tickets early through choir members, or online at Tickit.

*Due to the length and time of the concert- not recommended for kids under age 5*
Friday April 28th & Saturday April 29th, 2023 at 7:30pm
Canadian Memorial United Church
1806 West 15th Ave (@Burrard) Vancouver, B.C. Canada
Adult $30, Senior/Student $25, *Kids 5-10 $15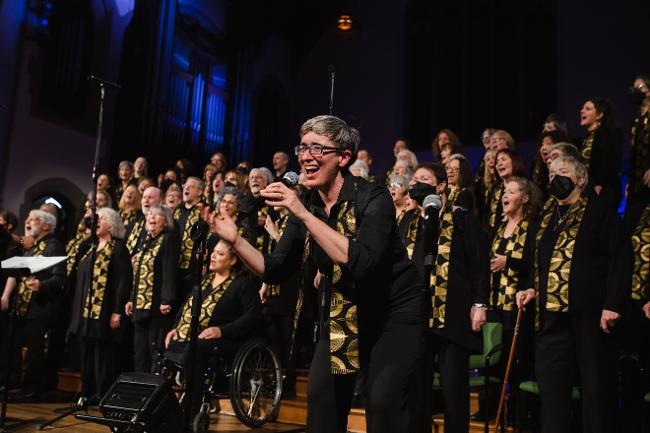 Would you like to AUDITION for City Soul Choir?
The choir is now full! We will not be auditioning new singers (unless you are a strong tenor!) If you are interested in auditioning in the future, please email citysoulauditions@gmail.com and visit this page to fill out the application. APPLICATION FOR NEW SINGERS
WATCH
Music video
of Brian Tate's 'Take Down These Walls', by Vesta Giles. This video has been selected for the Toronto Film Festival and the Orlando Film Festival!
BRIAN TATE: 10 YEARS OF JOY!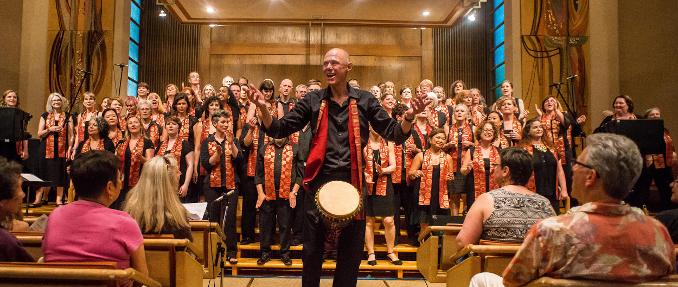 When City Soul Choir sings, an earth-shaking vibration of joy hits the listener. The power and energy of this group of talented musicians is very heavy.
- Tom Arntzen
What a great evening! Recently, I heard the City Soul Choir, conducted by Brian Tate, in a concert of songs that was both moving and a joy to hear! Brian and Patricia Tate have created in the City Soul Choir one of the most exciting musical programs Vancouver has to offer.
- Leon Bibb
The City Soul Choir has the power to draw you in close...everyday people find their extraordinary voices, and what a pleasure that is to behold.
- Marc Lindy, Homegoing Brass Band
Want a taste of City Soul Choir's soul, gospel, pop grooves? Listen . . .


A Tribute to the Queen of Soul.mp3
The CSC in Oakland! Ready For Joy and Make Me Over.